Clive is an experienced Financial Planner working on an on-going basis with his clients forging a life-long partnership with them.
Born in Lincoln, Clive is married to Sue and lives in the village of Wigsley in Nottinghamshire. He is a lifelong fan of Arsenal FC and regards music and walking as his other main pastimes. He enjoys compiling music quizzes and gets the opportunity to test quiz teams in his neighbouring village each year raising much needed funds for local projects. He is also the elected Chairman of Wigsley Parish Meeting representing residents of his village at both District and County Council.
Clive enjoys travelling and regards his visits to Barbados and Cuba as two of the best destinations so far. Further trips are planned including one to California, the home of many of the Smooth Jazz artists that Clive is passionate about.
Having worked in the financial services industry for almost 20 years firstly as a financial adviser with an insurance company, Clive became an Independent Financial Adviser in 2003. He met Tina Weeks in March 2009 and having found someone who shared the same ideas and values, joined Serenity Financial Planning the following month.
Over the years Clive has become acutely aware of the aspects of his work that his clients truly value. The ongoing reviews and advice, having the opportunity to discuss their concerns freely and confidentially without the fear of judgement and helping them achieve goals they thought were out of reach meant far more than any financial product. Clive believes that this understanding of his clients lies at the heart of the successful relationship he enjoys with them.
Client's generally contact Clive because they're going through a transition in life. This is often as retirement approaches but it can also be due to divorce or they're trying to make sense of their finances following the death of a loved one.
Together with you, Clive will help you figure out what your goals are basing your financial plan around your whole life and not just your money. He'll encourage you to dream big and then he'll stick with you on your journey to making your dreams a reality. He'll help and guide you on every aspect of your financial and life planning from managing your daily budget through to designing and monitoring your investment portfolio.
Clive is proud to be a member of the Personal Finance Society and the Chartered Insurance Institute and holds the following qualifications:
Diploma in Financial Planning
G10 Trusts and Taxation
J05 Retirement Income Options
R04 Pensions & Retirement Planning
MAQ (Mortgage Advice Qualification)
ER1 Equity Release Schemes
He is continuing to work towards Chartered Status .
What clients say about Clive:
"As a result of your fantastic efforts and the service which you continue to provide to myself, I am now able to proceed with life knowing that my financial affairs are in very safe hands" – MB February 2016
"Clive helped me to make important decisions about my AVC fund and advised me concerning the purchase of an annuity. The results were very favourable. His research was thorough and our meetings were conducted with integrity, sensitivity and wisdom. The fee was worth every penny. I highly recommend Clive as a financial advisor." – CB April 2014
FreeIndex: http://www.freeindex.co.uk/profile(serenity-financial-planning)_140738.htm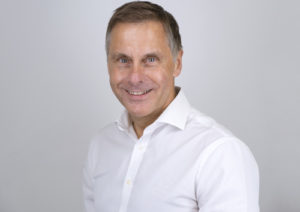 Client Support Hub
15 Beaumont Fee
Lincoln
LN1 1UH
01522 845004
07976 733365
https://www.facebook.com/SerenityFP/