Clive is an experienced Financial Planner working on an on-going basis with his clients forging a life-long partnership with them.
Born in Lincoln, Clive is married to Sue and lives in the village of Wigsley in Nottinghamshire. He is a lifelong fan of Arsenal FC and regards music and walking as his other main pastimes. He is the elected Chairman of Wigsley Parish Meeting representing residents of his village at both District and County Council.
Clive enjoys travelling and regards his visits to Barbados and Cuba as two of the best destinations so far. Further trips are planned including one to California, the home of many of the Smooth Jazz artists that Clive is passionate about.
Having worked in the financial services industry for almost 20 years firstly as a financial adviser with an insurance company, Clive became an Independent Financial Adviser in 2003. He met Tina Weeks in March 2009 and having found someone who shared the same ideas and values, joined Serenity Financial Planning the following month.
Over the years Clive has become acutely aware of the aspects of his work that his clients truly value. The ongoing reviews and advice, having the opportunity to discuss their concerns freely and confidentially without the fear of judgement and helping them achieve goals they thought were out of reach meant far more than any financial product. Clive believes that this understanding of his clients lies at the heart of the successful relationship he enjoys with them.
In 2017, Clive stepped into his current role as Head of Business Standards with Serenity Financial Planning overseeing the smooth running of the business . Clive manages our client support team and the essential functions that enable us to deliver an exceptional service to our clients.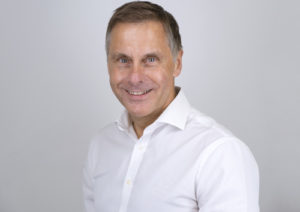 Client Support Hub
15 Beaumont Fee
Lincoln
LN1 1UH
01522 845004
07976 733365
https://www.facebook.com/SerenityFP/