Last month we announced that Ethan Deverson had joined the Serenity Client Support Team based in Lincoln. Ethan joins us having completed his apprenticeship in Accounting with a Will Writing Company and brings with him a number of transferrable skills and abilities and some insight into the Financial Planning world.
Ethan has enjoyed playing and following football with friends since a young age. He's passionate about Liverpool FC , the team he's followed for many years influenced by his Dad and his grandma who comes from that great city.
Another passion is reading fictional spy and crime novels and more recently, books about personal finance. One book that stands out for Ethan is Rich Dad Poor Dad by Robert T. Kiyosaki which explores the myth you need to start out with a high income to become rich. The book helps you realise that it's your mind set that influences how financially successful you may become.
Ethan has travelled extensively visiting such places as Florida, Portugal and The Gambia all of which have influenced him and given him the opportunity to observe the glaring contrast between the Third World and the Western World. It's helped him realise that he wants to be successful in his career and make a difference to the world.
Ethan's Grandad is his hero. In 2008, he took Ethan and some family members to The Gambia to show them a project he'd worked on involving building three properties two of which were being occupied by Gambian families who he had got to know and trust during his many visits there.
Not only had Ethan's Grandad provided decent accommodation for these families, he also helped one of the family members Alf to get a job at a local 5-star hotel called The Sheraton. Alf has since worked his way up to become the hotel manager!
In another project, Ethan's Grandad helped a remote village build a school. The people of this village were extremely poor living in mud huts and relying on a well for their drinking water! The school was named St. Georges after the school in Sleaford where Ethan's Grandad worked.
Ethan was amazed at the impact his Grandad had on these people and the difference he made. It made him feel extremely proud of his Grandad and the experience has inspired him to follow in his footsteps.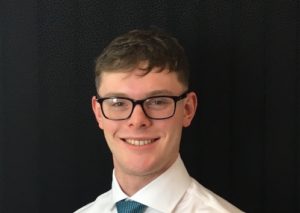 Client Support Hub
15 Beaumont Fee
Lincoln
LN1 1UH
01522 845004