Caroline Keegan has worked in financial services for more than twenty years. She has qualifications as a Certified Financial Planner (CFPCM), Chartered Financial Planner (FPFS), Chartered FCSI, the STEP Certificate for Financial Services – Trusts and Estate Planning and is a Registered Life Planner (RLP). Caroline joined Serenity Financial Planning and established their Yorkshire office in August 2012. Caroline has very definite ideas about what she can offer clients. She places great store on building a trusting, long-term relationship and is passionate about customer service, honesty and loyalty.
Caroline is a qualified Registered Life Planner, and her approach follows the Life Planning principle – that money is primarily a vehicle to enable people achieve their goals and aspirations. How money is invested must fully take account of this.  The life planning process involves a journey of self-exploration and discovery – something that few of us ever find time for, or have the skills to undertake on our own. It begins with a comprehensive assessment of a individual's (or couple's) financial situation and an exploration of their life goals and concerns. Caroline works with her clients to determine what is really important to them and to find 'life's balance'. For most people, money is not an end in itself, although of course it does determine what one can do in terms of realising one's ambitions. An important part of this is to ensure that money is invested wisely so as to provide long-term security and peace of mind.
People who have worked hard and saved should feel free to benefit from their efforts, but all too often a fear of unforeseen events and a concern that the money might run out, stops them from living life to the full.  It is a truism that what people regret the most are the things they did not do: Caroline sees it as her role to make sure her clients never look back and say "if only".
At Serenity, we use financial planning tools to explore, in a 'safe' environment, the implications of a range of possible life events ('what if' scenarios). The process is very visual and revealing, and can empower people to make important – sometimes life-changing – decisions.  Similarly, investment advice is based both on an in-depth assessment of a person's attitude towards financial risk, and a calculation of what they need in order to achieve their objectives. The process provides peace of mind and leads to sound, long-term decisions built on solid foundations. Regular forward-planning review meetings ensure that the plan remains on track or is modified if circumstances change.
Caroline is proud to be a member of the following professional organisations:
Personal Finance Society (PFS)
Chartered Institute for Securities & Investment
Chartered Insurance Institute (CII)
On a personal note, Caroline was born and brought up in Holmfirth (made famous by 'Last of the Summer Wine'). She recently returned to live there from West Slaithwaite in the picturesque Colne Valley. When not working, their lives are totally taken up with walking the dog, battling the weeds or fighting the elements. Their dream is to achieve a degree of self-sufficiency. When time permits, Caroline and David enjoy skiing, scuba diving, camping and just travelling.
Catch me on Facebook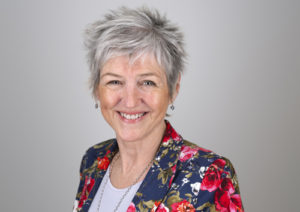 30a Station Road
Holmfirth
HD9 1AB
01484 218002
07762 048211
www.facebook.com/caroline.keegan.56
caroline.keegan7