Bob joined Serenity in 2019 with more than 30 years experience as a financial adviser spending 15 of those years running his own advisory firm Finance for Life. Over that time Bob developed a deep passion for helping clients live the best life possible with the money they have. He feels Serenity Financial Planning is a unique financial planning company that aims to deliver Financial Planning to as many people as possible in the UK and feels it is a natural home for him to maintain his passion for helping clients.
As a Chartered Financial Planner, Bob's overriding desire is to use the skills and knowledge acquired over the last 30 years to help clients make wise financial decisions and avoid making bad ones. He advises clients on pensions, investments, insurance estate planning and every aspect of their financial planning needs by first focusing on their true relationship with money and the role it is playing in their life's.
Bob works predominately with Entrepreneurs and Individuals running their own businesses. Knowing what it takes to a run a business coupled with the knowledge and experience he has built up, Bob feels it places him in an ideal position to help busy business owners make sense of and to take control of their financial affairs and plan confidently for a secure and meaningful financial future.
Bob lives in Uxbridge with his wife Jess. They have three grown-up daughters and 3 crazy but wonderful grandchildren. His parent's come from Punjab in India although Bob was born in Glasgow of all places but has been a Londoner for the last 60 odd years. Whilst he is proud to be British he has retained a deep affection for his Indian heritage especially the food.
Bob is a keen golfer and until recently was still playing football at age 66. He has a great love of reading, the arts, learning, life and music especially Jazz.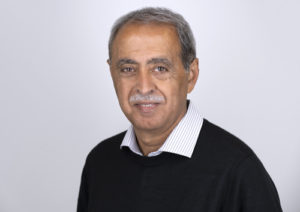 1 Ropemaker Street
London
EC2Y 9HT
Correspondence:
Client Support Hub
15 Beaumont Fee
Lincoln
LN1 1UH
0208 440 4788
07930 417388