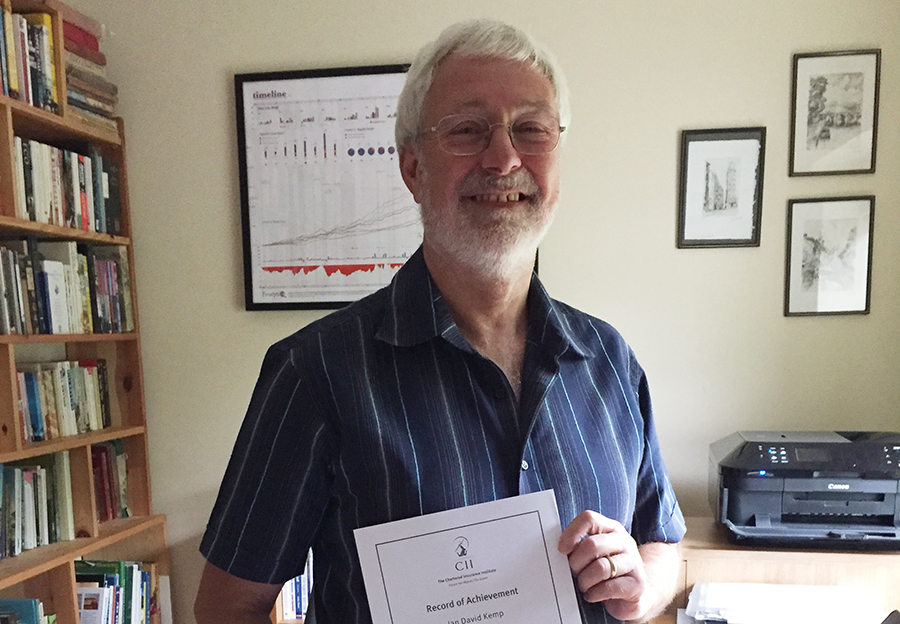 By Ian Kemp, Serenity Financial Life Planner
I've been reading the Which? 'planning for your retirement' booklet, and it's a pretty comprehensive summary of things you need to think about. But it struck me there's one enormous hole in the 34 pages…….
There is not one word about what retirement means, so what is it you are actually planning for?
It's obviously a good idea to make sure the financial position looks healthy, so you will have enough money to live securely and enjoy the extra free time. Cashflow forecasting will help you to check that the assets you've worked so hard to build up throughout your working life will be sufficient to maintain your desired lifestyle over the next 20/30/40 years.
A good retirement, however, depends on two things:
having enough purpose to get you up in the morning

having enough money so you can sleep at night
Effective and ongoing financial planning will help you with the second, but it won't get you very far with the first.
The financial part of this conversation should make you feel free enough to create a new retirement  based on the emotional part. Plan your days around the people and passions that excite you.
How about:
Work at something you love.  

Take a part-time job at a company that interests you. Turn that crazy idea you couldn't sell to your old boss into your own business. Consult, teach, volunteer.

Keep learning

. Curiosity is a great stimulant for mental health and well-being.

Get better at having fun

. Join local groups. Spend more time with younger members of your family.

Travel

. To familiar places or unexplored destinations.  
We spend so much of our lives working that our jobs become a large part of our identities. Rediscovering who we are once we stop working can be a major retirement challenge. To prepare for this emotional transition:
Talk to your spouse ahead of time.

Don't wait until you've stopped working before discussing how both of you feel about retirement. What do each of you imagine life will be like? What are the things you're excited to do? What are you afraid of? What can each of you do to make this new phase of life as fulfilling as possible?

Make a list.

What are the things you're passionate about? Something you've always wished you knew more about? A skill you'd like to develop? A cause that's important to you?

What about after you've gone?

Putting together a legacy that could impact your family and community for generations can have tremendous emotional benefits. The peace of mind that comes from knowing the people you care about are taken care of can empower you to worry a little less and enjoy your retirement more.
Just imagine …… After all those years you finally stopped work yesterday.
What does being retired feel like to you? What are you going to do today? What are you going to talk about with your partner? Who's making the wake up coffee? What about tomorrow and the next day?
It's your choice. You can leave it until that day arrives, or you can start planning ahead now. If you're thinking about your retirement, but not sure how it's going to work, give us a call.
We can help you get ready for the best retirement possible.