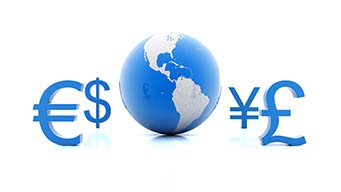 There was a bounceback on the same market on Wednesday 6th, with the index closing up 2.3%, but by Monday 11th January there were renewed concerns.
Further afield, in the US, the Dow Jones and S&P 500 followed the news from China in early January with 2.3% falls, whilst the FTSE 100 was down 2%. Overall, in the first week of January the FTSE 100 dropped more than 5%, though the news at the start of the second week initially only caused the market to flutter slightly: at close of trading on Monday 11th the market was down 0.69%, having veered into and out of positive territory all day.
The concerns around China and its markets appear set to continue into this year. The Chinese government and People's Bank of China are now using interventionary methods to impact the market, with each of these interventionary measures themselves then being assessed by both China's markets and worldwide markets in terms of their impact on the overall economy.
Media reports during the first week of January indicated that the People's Bank had weakened the currency to boost exports. In the second week of January, further reports suggested that the bank is spending large amounts to buy up Chinese Yuan, potentially to steady the stock market. Both moves have raised questions about just what state the Chinese economy is currently operating in.
Whatever the answer, it is a sure thing that China will once again be a hot topic this year, as the world's second largest economy by GDP continues to come to terms with the changing demands on imports, exports, construction and more.
Sources:
http://databank.worldbank.org/
http://www.bbc.co.uk/news/business